Should Ecocide be a Crime?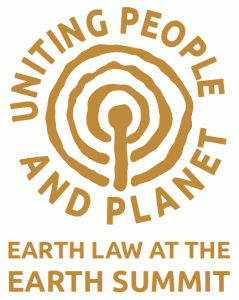 ECOCIDE: the extensive destruction, damage to or loss of ecosystem(s) of a given territory, whether by human agency or by other causes, to such an extent that peaceful enjoyment by the inhabitants of that territory has been severely diminished.

Ecocide is the environmental equivalent of genocide. Many think that this is a possible solution to get rid of business practices that destroy nature and prioritize business that is green and clean. The Law of Ecocide is not anti-corporate or anti-capitalist, nor does it seek to directly address climate change. Its purpose is to prohibit the large scale damage and destruction of ecosystems.

"Just as our human right to life is protected by the crime of murder and the crime of genocide, so too does the Earth's Right to Life require the crime of ecocide."

A Law of Prevention

The law would be primarily a preventative measure.
Companies would be bound by the law to examine all possible consequences of their activities before taking action.

It is cheaper to prevent something than to fix it. With $2.2 trillion in 2008 in costs of environmental destruction, companies stand to gain.

The final aim of the law is to go from "polluter pays" to "polluter does not pollute."
With such terrible environmental practices and disasters, like the surface mining of tar sands and the oil spill in the Gulf of Mexico, there is a need to make people accountable, and prevent further damage. By making ecocide a crime, it would force companies to avoid it and invest in environmentally friendly solutions.
Under the law of Ecocide, which has already been drafted:
"CEOs and Heads of State will be personally responsible for any extensive environmental damage that arises out of their decision making."
A corporation is an abstract entity – it cannot be put behind bars. Human beings can, and must be made responsible. However, prison is not the first option, but rather restorative justice, in which those found guilty must contribute to restoring the damage.
At Rio+20
Proponents of the law hope that it will be picked up during the upcoming Earth Summit in Rio de Janeiro, as a foundation for the global Green Economy.
Polly Higgins, the person behind the law of Ecocide, says that it should be added to theRome Statute of the International Criminal Court, which currently prosecutes cases of:
Genocide

Crimes against Humanity

War Crimes

Crime of Aggression
To learn more about Ecocide and what you can do, go tohttp://www.eradicatingecocide.com/
By Mariana Orozco, 2012 Human Impacts Institute Environmental Leadership Intern