MobilizeUS! Join us on our U.S. Tour, Spring 2012!
For nearly a year, MobilizeUS! has been growing its national coalition of organizations and individuals from around the country. Its focus until June remains single-minded: support for strong action and leadership at Rio+20, the United Nations Conference on Sustainable Development in 2012. The meetings and actions of the coalition together throughout the past year have raised awareness, generated conversation, and have built political will and momentum going into the final stretch before the conference.

This spring, Human Impacts Institute crewmembers Tara DePorte, Alex White, Kate Offerdahl, Mariana Orozco, Melanie Sluyter, and Brendan Schoenman have been working hard to coordinate and plan the final round of MobilizeUS! actions before the conference. It's called the MobilizeUS! Action Tour 2012, and it will feature a broad array of large and small events held around the country, starting tomorrow and continuing to when the conference in Rio de Janiero commences. Below is a preliminary list of larger-scale events.

The events will follow a common theme of engagement and vocalization in advance of Rio+20, and many will feature opportunities to learn more and to sign petitions and contact representatives. We hope that the signature gathering and calling that will take place will increase the visibility of Rio+20 and build momentum as the spring progresses.

We are also pushing for interested individuals to hold small events!

Outreach is ongoing to campus groups and others nationwide, inviting them to join us byhosting a Rio+20 house party or other event featuring the same combination of learning and action that will characterize the larger events.

If you are interested in learning more about holding your own house party, please visit www.Mobilize-US.org, or contact Alex White at outreach@humanimpactsinstitute.org.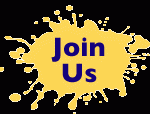 Saturday, March 10th, 2012 12:30-1:30PM
SXSW (South by Southwest) Panel Discussion and Installation: Creativity and Renewable Energy
Join the Human Impacts Institute as we facilitate a discussion at one of the biggest gathering of media, design, and creative gurus in the country– SXSW Interactive. We will discuss how cutting-edge social organizing technology, smart branding, product design and the creative arts can inspire environmental protection and stewardship. The panel features Tara DePorte of the Human Impacts Institute, DJ Spooky, Ed Morris of the Canary Project, and James Slezak of Purpose.com.
Where: Austin, TX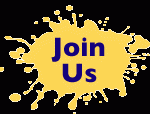 Saturday March 24, 2012 – Sunday March 25, 2012
US/Canada Citizen's Summit for Sustainable Development
The U.S./Canada Citizens' Summit for Sustainable Development is an innovative and collaborative event that seeks to generate new knowledge, policy, and action for sustainability in the United States and Canada, and to foster coherent, effective advocacy around the United Nations Conference on Sustainable Development in Rio de Janeiro. It will bring together a diverse group of 180 leading experts, emerging leaders, advocates, entrepreneurs, and decision-makers for two days of discussions, brainstorming, and planning. In this way, the Summit will encourage a shared understanding of common challenges and opportunities, and to ensure that the Rio+20 Conference generates lasting, transformative outcomes for sustainability.
Where: Yale University, New Haven, CT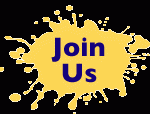 Saturday March 31, 2012 4pm – 8pm
Boston Rio+20 Project
On March 31, 2012, The Sounding Board teams up with the City of Boston, the United Nations, and the MobilizeUS! coalition to present The Boston Rio+20 Project. Inspired by the Rio+20 Global Youth Music Contest (organized by IAAI), the program will showcase some of Boston's most promising up & coming young artists as they take on sustainable development. Featuring: Artists for Humanity, Berklee College of Music, Boston Children's Chorus, NPR's From The Top, Grooversity, Project Hip Hop and Zumix. FREE ADMISSION–tickets required. Reserve athttp://www.thesoundingboard.com/events.htmlWhere: Berklee Performnance Center, 136 Massachusetts Ave, Boston, MA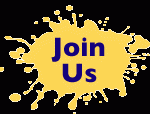 Friday, April 20, 2012 9am – 5pm
NYC Youth for Sustainable Development
Each year, the Global Kids Annual Youth Conference brings together approximately 500 young people, primarily from New York City public high schools, and 100 educators for a youth-led event that addresses a youth-selected international issue. This year's conference is all about climate change and climate justice, with a special focus on what young people can do to take action to support the Rio+20 Earth Summit. The conference workshops and speakers will also address other key international, national and local issues on climate change, including campaigns being led by GK leaders in the Human Rights Activist Project. These campaigns include: organizing leaders and young people to take a pledge for the Earth in support of Rio+20; working to ban hydraulic fracturing, or fracking, in NY State; and working to improve air quality and reduce carbon emissions in Western Queens through several strategies.
Where: Baruch College, 55 Lexington Ave., btwn. 24th and 25th Streets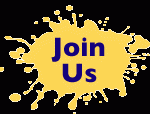 Saturday, April 21, 2012 10am – 6pm
NYC+20
The Columbia University Coalition for Sustainable Development is sending a delegation to the Rio+20 Conference this June to increase the presence of youth in the process. In preparation for this important conference, we are organizing an event called "NY+20″ that will bring together students from New York and beyond to explore the UN Rio+20 processes firsthand. Simulations of the conference are happening across the world as a part of the MyCity+20 movement, and the goal is teach everyone about the structure and significance of Rio+20. With the unparalleled diversity of universities, environmental groups, and United Nations agencies located in New York City, NY+20 will be an exciting day of learning and activity. We are currently planning to hold this one-day event in April, hopefully on either Friday 4/20 or Saturday 4/21. With hopes of hosting the event at the United Nations, this should give students an unparalled opportunity to become involved in the Rio+20 process. The day will consist of: educational presentations about sustainable development, negotiation simulations, keynote speeches, and interaction with academics and professionals in sustainability. Students will leave the event with increased understanding and goals for the Rio+20 conference. Likewise, we will be able to bring the results of the event to Brazil in June, and more broadly represent the innovative ideas of young people.
Where: The United Nations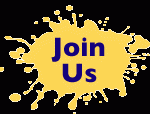 Sunday, April 22, 2012 11am – 6pmMobilizeUS! Coalition Booth at Earth Celebration DayEarth Celebration Day on the National Mall in Washington, DC will feature a booth with information about the MobilizeUS! coalition, our joint actions, and also highlightingindividual groups' work for Rio+20. Will include also:- Mini workshops (10-15 minute slots) throughout the day that people would sign up for- Coalition-building for Rio and beyond- Letter writing to representatives- Rio+You: Intro to Rio issues and connections to our U.S. communities- A talking spot for MobilizeUS! to present to the crowd on the mall
Where: National Mall, Washington, DC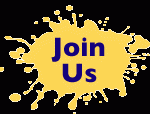 Wednesday Apr 25, 2012 9am – 5:30pmColumbia Environmental Symposium
At the first Columbia-Wide forum for discussing our generation's most pressing environmental issues and multi-disciplinary approaches for realistic solutions, business,academia, government and the not-for-profit community will come together to discuss some of the most pressing issues of our time. The world faces a variety of environmental challenges, and to solve these issues the public, private and academic sectors will need to work together to bring change. The Symposium will feature panel discussions and workshops that bring together a diverse range of organizations face-to-face and include opportunities for audience participation.
Where: Columbia University, TBA
By Alex White, Human Impacts Institute Director of Outreach and Advocacy