The Latest at HII: Ed, Art, and Action!

CALL TO ARTISTS: $$, FAME, & DO GOOD
How will you tell the story of climate change? As an official part of Climate Week NYC and in partnership with Positive Feedback and Artbridge, the Human Impacts Institute's Fourth Annual Creative Climate Call to Action brings together the visual arts, performance art, and film to install climate-inspired public works throughout New York City.
This year we are asking artists to "make climate personal" in an effort to engage new audiences in climate change solutions.
Get your work seen by this year's judges, including: Saisha Grayson, Assistant Curator at the Brooklyn Museum; Althea Viafora-Kress, Independent Art Collector, Dealer, and Curator; and Brian Tate, President of the Tate Group and Co-Founder of Curate NYC. Also, have your work in prominent, public locations in NYC and compete for $1K in prize money!
For 2014, we welcome artists and artists' collectives working in the following disciplines: 2D work, performance, and short film (up to 5 minutes). All submissions are due by 11:30pm on Monday, August 4th. Learn more and apply here>>
________________________________________________
FALL INTERNSHIP APPLICATION OPEN!
We are currently accepting applications for our highly competitive Fall 2014 internship program. Past interns have included international lawyers, media professionals, certified teachers, as well as graduate and undergrad students from around the world. Applications are due Aug 27th.
Learn more and apply here>> ________________________________________________
DO YOU HAVE A GREAT CLIMATE IDEA?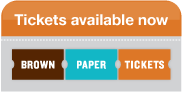 It's getting hot in here! Join us for the Human Impacts and CliMates Creative Climate Happy Hour of artists, educators, musicians, techies, writers, and other creative performances and presentations all about climate change. Think of it as a cross between speed dating and an open mike night of creative climate ideas. No boring presentations, no long winded conversations. Just great climate ideas delivered to you quickly and beautifully! Get your ticket now>>
Human Impacts/CliMates Creative Climate Happy Hour
Thursday, August 28th, 6:30-9:30pm
Juke Bar, 196 2nd Avenue (Downstairs), NY, NY
Don't miss the drink specials and climate warriors>>

Have the best climate idea ever? Show us what you've got! Bring us your songs, performance piece, comedy sketch, play idea, or even creative business idea about climate change...really anything creative and having to do with climate goes! Submit your presentation/performance idea by no later than August 12th to climate@humanimpactsinstitute.org We will try and include as many presentations/performances as possible (all must be under 5 minutes).
________________________________________________
FREE: Tree Care Tuesday 2014 Continues
Join the Human Impacts Institute's for 2014's Tree Care Tuesdays alongside HII crew and help with cleaning-up, aerating and mulching tree beds, while spending quality time with your community and mother nature. See the full schedule of events and locations for 2014 here: http://humanimpactsinstitute.org/calendar.php

RSVP required by providing your full name, email, phone to Info@HumanImpactsInstitute.org or calling (917) 727 9761.

Human Impacts Institute will provide supplies for tree care. Participants should bring water bottles, sunblock, a hat, and any other personal items. Participants under 18 need to be accompanied by a guardian. ________________________________________________
FREE: Native Species Garden Planting Day!
Date and Time: Thursday, July 24th, 10am-2pm
Location: East River State Park, Kent Avenue and North 8th Street, Brooklyn NY 11211



Come volunteer with the Human Impacts Institute and help plant a beautiful garden in East River State Park! This is a great opportunity to learn more about gardening, while beautifying a high-trafficked area and engaging in community development. We will be restoring the area of native plant species helping to prevent erosion and encourage positive plant growth that fits the natural environment of North Brooklyn.  Be sure to bring water, sunscreen and a bag lunch. Snacks will be provided.

RSVP required by providing your full name, email, phone to Info@HumanImpactsInstitute.org or calling (917) 727 9761.
________________________________________________